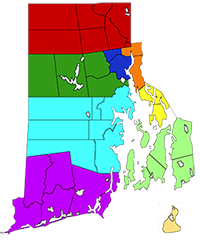 EQUIPMENT & TRAINING
Each site is equipped to provide both remote portable and in-studio multi-camera production facilities. Equipment packages vary at this time, but studios have one or both of the following:

Portable:

Panasonic AG-DVC15 and DVC7 Mini-DV camcorders

Sony VX2000 Mini-DV camcorders

Miller and Bogen tripods

Lavalier and hand microphone with audio extension cables and mic stands

Lighting kits

Other equipment may also be available.
Studio:
Studios have at least three cameras available for multi-camera in-studio production, as well as microphones, mic stands and space for producers to arrange a set for a production.

Each control room also includes a switcher, audio mixing board, recording decks, playback decks for those producers who roll in previously recorded video, a character generator, lighting grid, test and measurement equipment to insure signal quality, and in some cases, routing equipment to allow for live production.
Editing:
Each site provides Non - linear edting suites. Some studios use Final Cut Pro,or Sony Vegas Check with each location for specifics.
Formats:
The Authority prefers programs recorded on DID-R formats. We have found that DVD's must contain only one program per disc, finalized to DVD video, with only one menu that does not require the selection of the program from within that menu. DVDs recorded with multiple layers of menus, not finalized to DVD video or containing more than one program will not play back properly through our automation.
Training
The Authority staff trains and certifies community members in the use of portable, studio and access equipment. While much of this training may also cover the use of equipment at more than one studio, at this time access producers wanting to use more than one studio may need to be certified at each site, depending on the type of production involved.
There is no cost for these classes.
Portable Production training includes instruction on the setup, operation and breakdown of the portable equipment package. If this is the access producer's first training session, there will also be a time in which the studio policies and procedures are introduced and explained. After completing this part of the training, the Access Producer should be able to organize, set up and complete a remote production shoot. This training can take from one to three hours, depending on the size of the class.

Studio Production training introduces the Access Producer to the multi-camera environment. Students will learn camera movement, as well as the operation of the audio board, switcher and character generator. There is an emphasis on hands-on practice in class, as well as correct industry terminology and production coordination. And the end of this training, class members should be able to work at any crew position in a studio production. Depending on other production experience, they may also be ready to produce their own programs in studio. While there is a minimum class size of three for this training, The Authority prefers to train groups large enough to give students experience in a fully-crewed production setting. Producers organizing groups for on-going studio production are encouraged to recruit sufficient people to allow for attrition, sickness and vacations on the part of the volunteer crews. This training may take several weeks, depending on the group size and the speed at which it learns all the aspects of production. If this is the student's first training session, there will also be a time in which the studio policies and procedures are introduced and explained. Access crew members trained in one studio can ask to be certified in another studio; this process is much shorter.

Editing Training introduces the Access Producer to Non - Linear Editing Systems Using provided material or the Producer's own material, the staff orients the Producer to the equipment and the process of editing. Upon completion of this training, the producer will be able to edit programs and program elements.
It's important to note that although Access Producers will work on their own on remote portable production, there will always be a staff member on site to give technical advice during editing and studio production.
Interested in Public Access Training?
Send us an e-mail, but please let us know where you live and/or work.
It will help us direct you to the most appropriate studio.
Send e-mail to Elizabeth Dias, Director, PEG Access
Scheduled Classes
Contact your local studio for classes.